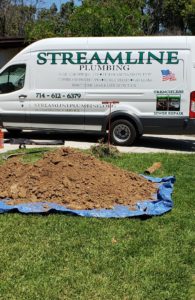 Huntington Beach Plumbers
Unfortunately all of us have to deal with a plumbing repair at some point.
If you have questions feel free to contact our professional plumbing techs here in Huntington Beach California.
Choosing a trusted HB plumber, isn't as easy as just searching Google.
Plumbing companies can specialize in certain repairs, and pricing of course can vary greatly.
If you live by PCH, Bella Terra, or Downtown HB, etc., we can fix your repair today.
At Streamline Plumbing we take great pride in offering competitive prices and FREE 2nd opinions.

Why Choose Streamline Plumbing?
We are a family owned company with more than 25 years of experience.
Our Huntington Beach plumbers are highly trained and on time.
We have 5 Star Reviews on Yelp and Google.
Free second opinions
We do sewer repair, and tankless water heaters to big burst pipes, plumbing repairs, trenchless sewer
Our HB plumbers offer professional services with a 100% satisfaction guarantee.
You can reach us 24 hours a day, 7 days a week — we offer free second opinions also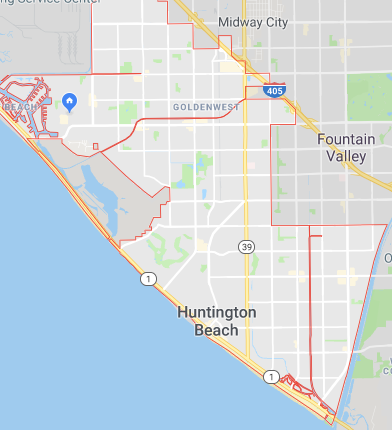 Our Plumbing services in Huntington Beach

Our plumbing services cover all plumbing repairs, replacements and new installations, including:
We're Clean & Green in Huntington Beach

Our company has always been focused on safety-conscious workers who take precautions to keep your property clean.
Don't just hire any Huntington Beach plumbing company, instead call a reliable operation.
At Streamline Plumbing our customers in HB come first and always will.
Our well trained plumbers are up for the challenge to meet the ever-changing needs of our environment.
And regardless of the size of your plumbing repair, we'll treat your home as though it was our own.
For Huntington Beach water dept their website is great for info.
And all the HB city info.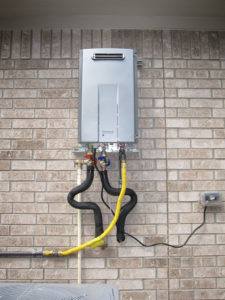 Costs For Huntington Beach Plumbing Repair
Each plumbing repair requires different amount of work, tools, parts, etc.
We offer FREE estimates and 2nd opinions, so if you got a bid that seems really high then call us.
We won't post fake prices, just to raise the bid on you later once we are in your house.
If we come out to fix a clogged toilet we won't turn a $149 job into a $1000 while giving you a bunch of hot air.
Don't hesitate to call us for any job, sewer issues, etc.
It is smart as a property owner to take care of your plumbing, since it will help your home value.
We Offer Fast and Friendly Service
Most of the time a plumbing repair in Huntington Beach needs fixing right away.
It is frustrating to call a plumber and nobody answers the phone.
Wherever you live in HB, we can get to your house today, or even your property management company.
We are well known in OC and HB for being very reliable, and we take great pride in this.
Streamline Plumbing is a full service plumbing company that can fix any plumbing repair.
Our plumbing techs keep up with the latest in the plumbing field.
This allows us to stay ahead of the curve and fulfill every repair promise we make to you, the customer.
Emergency Plumbers in Huntington Beach CA
Do you have a plumbing repair emergency in HB call us right now.

We are quick to get you answers on the phone, and if an in-person estimate is needed we'll do that also.
Don't just let any plumber in HB handle an emergency because you are risking causing a bigger problem.
Some typical emergency repairs we handle –
pipe and appliance water leaks
drain line blockages
sewer
toilet repairs
burst pipes
kitchen sink leaks