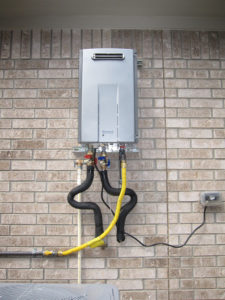 Tankless Water Heaters Plumbers in Anaheim
Have you ever been in a shower when the water turns Cold@!!
If you have you know how important a good water heater is.
If a water heater breaks or has a bad leak, your daily routine is thrown off.
If you are looking for a new water heater then consider a tankless version.
Many homeowners in Anaheim have already updated to a tankless model.
Our plumbers have over 25 years of experience here in Anaheim helping customers.
If you need more info or a 2nd opinion, etc. then call us today.

Benefits From Tankless Water Heater
Tankless water heaters are more reliable, and have many new options that didn't exist years ago.
Contact our Anaheim plumbers today for answers to your issues.
Things to be aware of –
Hot water – Tankless water heaters provide hot water for all appliances.
Clean & fresh water – New tankless water heater will lower the risk of bacteria growing in the tank from fresh water.
Small & Energy efficient – Reduces the risk of flooding, with heating water on demand, and more energy efficiency.
Tax benefits – Homeowners or property managers in anaheim can save money. Tankless water heater units with a 90% efficiency rating or better, offer a tax credit up to $310. See gas company for more info.
Some tankless hot water heaters provide up to 40% in energy savings and that can add up over a year.
Buying a Tankless Water Heater in Anaheim
If you want a tankless water heater installed then call us.
We can provide the product and installation to save your family the headaches.
There is no doubt that tankless water heaters are becoming common place in OC.
Call Streamline Plumbing HB today and we can provide answers today.
Of course prices will vary depending on the model, size, warranty, etc.
WE never overcharge or up sell.
Call Streamline Plumbing today for current pricing.
Main brands include: Bosch, State, Rheem, Bradford White and many more….
If you see your water bill is a bit high or abnormal you should contact Anaheim water district.
Things to know before buying tankless water heater-
How many people use water at your house daily
• Do you prefer a certain brand
• What is the estimated energy efficiency
• Is there a good warranty on tankless water heater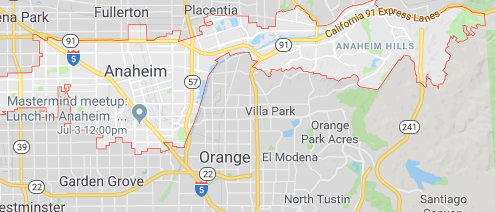 Tankless Water Heater Repair & Install Anaheim
A water heater will last about 10 years, but that is an average.
We've seen water heaters fall apart in just a few years, so you never know.
If the hot water at your house seems unsteady then call Streamline Plumbing today.
Be aware of–
hot water not getting super hot
takes a long time for water to heat up
hot water only lasts for 5 minutes (short supply)
dirty water, odd smell, etc.
When you experience the kind of things we mention above then it's probably best you get help.
A water heater that leaks or provides dirty water can cause major problems down the road.
We offer a FREE 2nd opinion if you feel other plumbers are looking to make easy money.
Don't hire a company if you don't feel good about it.
We have references and a 5 Star Reputation online.
Hot Water Heater Upkeep
Tankless water heaters will require upkeep-
 in-line screen filter cleaned of any debris
requires a flush of the unit sometimes to avoid scale or lime buildup
Streamline Plumbing does provide a full service installation service on all tankless water heaters.
We also can remove your old water heater and ensure the new model is safely installed and up to code.
You don't want a brand new water heater installed incorrectly or not up to city codes.