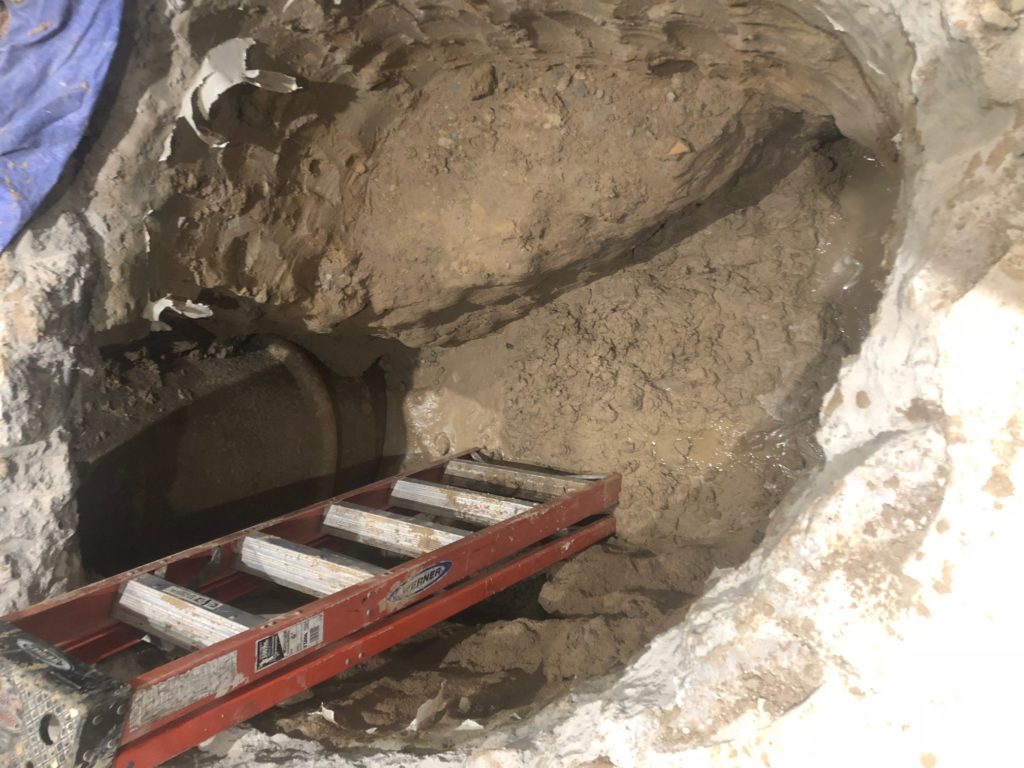 Reasons Sewer lin
es need repair in Santa Ana
Sewer lines need repair all the time, especially in older homes or office buildings.
Sewer lines get clogged or they crack or break or even collapse completely underground and you might ot know it until it's too late.
You should always pay attention to your water and sewage system, if there is any change in water pressure or the drains are clogging up when they never did before.
These are some signs that you may have a sewer line clog or other plumbing issue.
If you notice any changes in your sewer or water system but nothing has changed in your household you should consider calling a plumber right away.
A lot of plumbing issues like sewer line clogs or breaks are stuff that isn't visible right away.
By the time you notice a problem it may have been that way for a long time causing more damage as it continues.
Things that interfere with your water or sewer lines
Random objects that end up down a drain or sink
Ground shifting or settling-earthquakes in California
Temperature changes-freezing and thawing ground
Old age-pipes need to be replaced like every other appliance in your home
Improper installation or improper materials
Never take the first estimate for a sewer repair job that requires digging up your yard.
Make sure you always get a second opinion from a plumbing company that offers video camera inspection to pinpoint the clog or breakage.
Streamline uses the latest equipment to know exactly where the leak is so we only have to dig in one specific area and not disrupt your entire yard.
Sometimes digging isn't necessary at all , sometimes something called hydro jetting can do the trick.
Since we can see the clog with our video equipment then we don't have to dig, we can just flush it out with a high pressure water flow ( hydro jetting).
That's why having a someout to give you an estimate is so important . Always consider a second opinion as well.
Streamline offers free estimates and second opinions on all plumbing jobs including sewer line repair.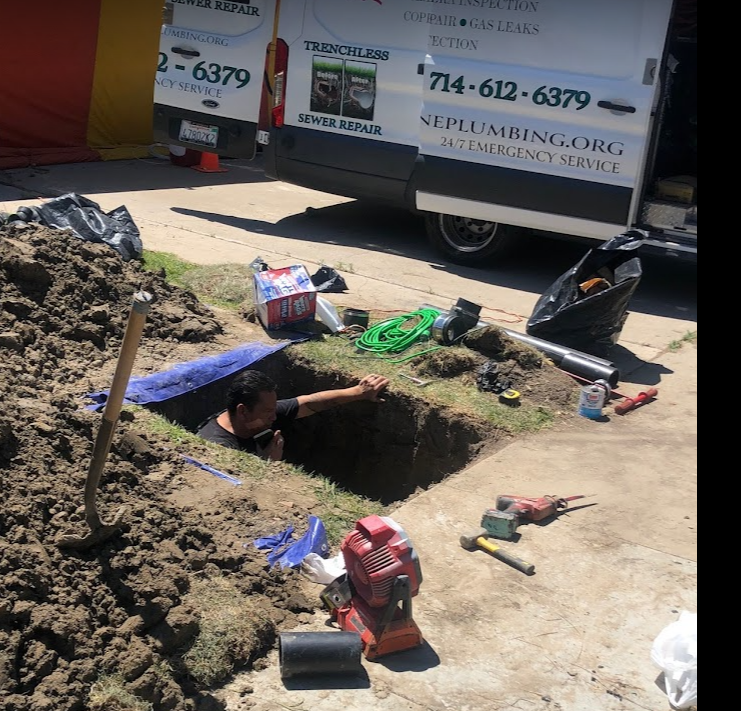 Santa Ana Sewer Repair Plumbers
Sewer line repair can happen to any home or business owner over the years especially with older properties.
Renters really don't have to worry about sewer line repair because landlords absorb most of the repair responsibility. 
But if you own a home or business in the Santa Ana area you should always have a good plumber available for sewer line repair.
Streamline plumbing has been in Orange county for over 25 years and is an expert in sewer line repair and replacement.
As you can see there are many reasons for sewer line repair but one of the weirdest ones is tree root intrusion.
This should only be handled by an experienced plumber like Streamline plumbing.
Tree root Intrusion 
What is tree root instruction?
Well when trees grow up they grow down as well. Most people never think of it that way but that's how it works.
Since trees and plants are continuously growing underground they are always looking for a water source and sewer lines and water lines are a constant water source.
So tree and plant roots will grow around and even inside these pipes because tree roots are strong and can break or collapse a pipe.
If you suspect in any way a tree root intrusion call Streamline plumbing right away.
Only an experienced plumber should handle this issue.
San
ta Ana Sewer Repair Cost
Sewer line repairs vary in cost based on what needs to be repaired.
We can only tell you what the cost is by coming out and giving you and estimate .
Streamline offers free estimates on all sewer repairs and all other plumbing jobs.
We will only charge what we quoted you in the estimate, no inflated prices here.
Streamline plumbing offers expert service on all sewer line repair jobs

Over 25 years in Orange county and the Santa Ana area

Emergency and weekend service available

Free estimates and second opinions

Family owned and operated 

Locally owned business 

Techs trained with the latest technology and materials

Guaranteed work on all plumbing jobs
Sewer line replacement Santa Ana
If you need sewer line replacement you might want to consider a few opinions before you go ahead with such a big job.
Sewer line replacement can be invasive and costly if not by the right plumber. 
Streamline only uses the latest technology like video and radio insection to find the exact location of the sewer line problem, possibly eliminating the need to dig up and replace a length of pipe.
Using the latest technology and materials means Streamline plumbing can offer other solutions to sewer line replacement such as trenchless sewer repair.
Trenchless sewer repair Santa Ana
Trenchless sewer line repair is the latest technology and the least invasive sewer line repair available.
Our staff at Streamline are experts in this service.
This is great for anyone with a manicured lawn or driveway or a very nice garden that they don't want destroyed by a backhoe digging up your yard.
Trenchless sewer repair only requires a few access points to gain entry to the pipes.
After we are done you will never know we were there.
Trenchless swerve repair has two main versions
With a blown or broken pipe and new pipe made of flexible material is pulled through the old broken pipe creating a new pipe inside the old broken one

Pipe relining uses a fiberglass material to line the inside of a pipe that is leaking or cracked this seals any cracks or leaks
Call Streamline plumbing to answer all your sewer line questions.