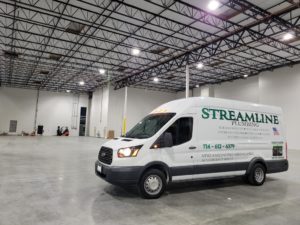 Tustin Sewer Repair Plumbers
Sewer line repair or replacement can be a costly repair for any home or business owner in Tustin.
When you rent you really don't need to worry about it because the landlord is responsible for all the repairs to the rental in most cases.
There are many reasons for sewer line breaks or clogs but the strangest that most people have never heard of is tree root infestation.
This happens when tree roots grow underneath the ground, as they grow they look for any water source and this includes the cracks in and around the sewer or water lines.
Tree Root Intrusion
Trees are beautiful in your yard but they can be devastating to your plumbing.
Tree roots that are constantly looking for a water source can completely clog or crack a sewer line pipe or water line. This happens without any warning.
Old clay pipes are the most susceptible to root intrusion.
However they can also break concrete and PVC if the roots are big and tough enough.
If you suspect you have a tree root intrusion plumbing clog or pipe break call Streamline plumbing today.
We offer video camera inspection on all sewer line repairs, saving you time and money.

Tustin Sewer repair cost
Sewer repair can vary in cost depending on what needs to be done.
We offer free estimates and 2nd opinions on all sewer line repairs.
We only charge what we quote you in the estimate, we don't inflate our prices after we give you the estimate.
We have over 25 years of experience with all types of sewer line repairs and replacements.
Streamline offers plumbing expertise on all sewer line repairs
Emergency service available at no extra charge
Available 24/7 even on weekends
Free estimates and 2nd opinions
25 years in Tustin and Orange county
Family owned and operated locally
All sewer line service and repairs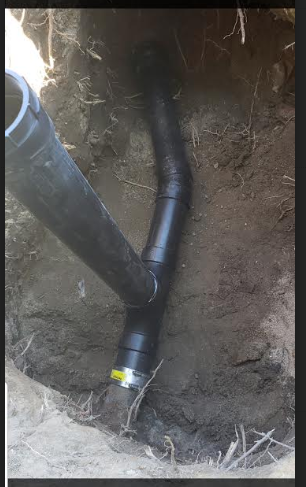 Reasons Sewer lines need repair in Tustin
There are many reasons sewer lines need repair and many times we never even think about it until it's too late.
If you start to notice that your drains are starting to slow draining or are backed up then it may be time to call Streamline plumbing.
We offer video camera inspection so we can accurately locate the breakage or blockage in your sewer line.
Things that interfere with your sewer or water lines
Random objects that end up in the lines
Temperature changes-even in southern California
Old age, pipes rust and break after years of use
Ground shifting like in the case of earthquakes
Improper installation or improper materials
Never just let any plumber start digging up your yard or driveway.
Using the latest equipment we do video camera inspection so we can find exactly where the clog or break is in the sewer line.
Once we do this we can just dig that area to minimize the damage to your property.
Sometimes we can see the actual clog and hydro jetting ( a high pressure water stream flush) maybe a better option.
But you never know until you get in there, so call us today for a free estimate.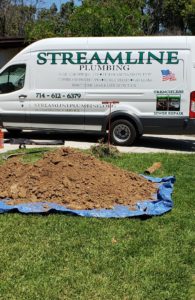 Sewer Line replacement in Tustin
Sewer line replacement is rare but it does happen and it can be a costly and invasive job.
Don't trust this to just any plumber you need an experienced professional like Streamline plumbing with over 25 years of experience in sewer line repair and replacement.
Our experienced techs will do video and radio transmissions to find the exact location of the sewer line problems.
Once we find the exact area it will require a little digging with a backhoe but since we use the latest technology and equipment this will be minimized saving you time and money.
Trenchless Sewer repair in Tustin
Trenchless sewer repair is the latest technology in sewer line repair or replacement.
This is great for homeowners with new landscaping or pipes under their driveway and don't want to ruin the landscaping.
Trenchless sewer repair only requires a few access points by our experienced techs.
We guarantee to leave your property the way we found it.
Trenchless sewer repair has two main scenarios
With a blown or broken pipe and new pipe made of flexible material is pulled through the old broken pipe creating a new pipe inside the old broken one
Pipe relining uses a fiberglass material to line the inside of a pipe that is leaking or cracked this seals any cracks or leaks
Call Streamline plumbing to answer all your sewer line questions.