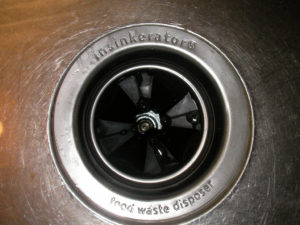 Did your garbage disposal break in Tustin?
Has your garbage disposal started filling up with water and when you turn it on nothing happens but a grinding sound and the water doesn't drain?
Have you flipped the switch and nothing happens at all?
Your garbage disposal may be clogged or the motor may be damaged or you might have something stuck in the blades.
Most people never pay attention to the garbage disposal, we just throw things down the drain, flip the switch on the wall and it goes away.
Well like most appliances after years of use garbage disposal can break, need to be replaced or repaired.
We think anything can go down that drain but that is definitely not the case.
There are many items that people assume are ok to throw down the disposal.
But not everything gets crushed up and some things can even damage or severely break the motor of the disposal.
A few examples of things we should never put down the garbage disposal are:
egg shells, bone fragments, banana peels, bacon grease, and celery.
If your garbage disposal is clogged or stopped working altogether call us in Tustin for an experienced plumber.
We offer same day garbage disposal repair or replacement.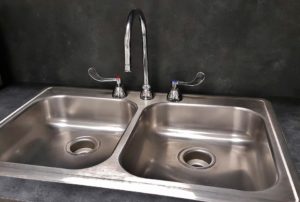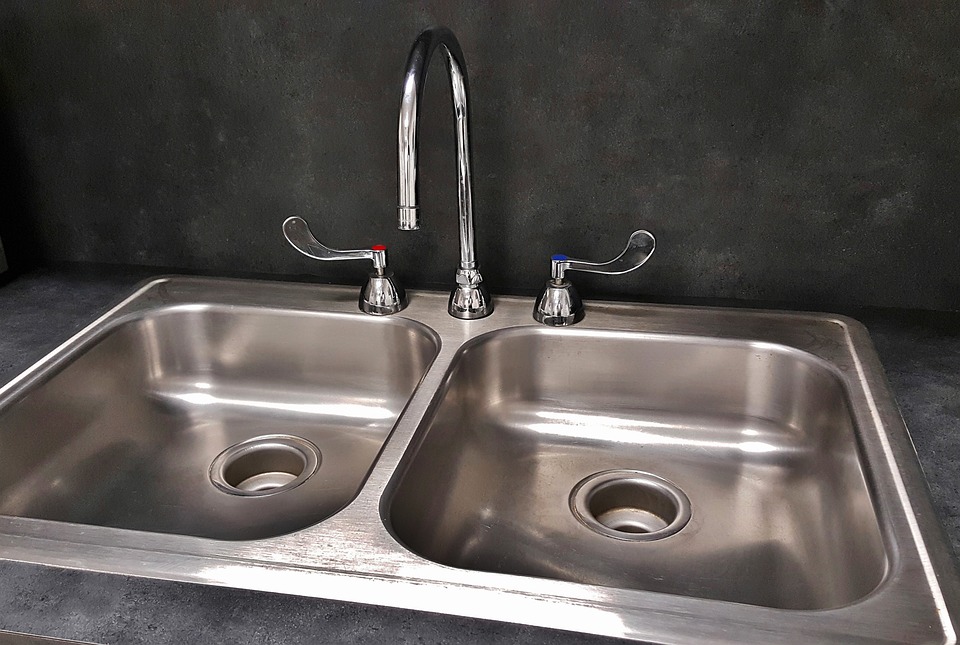 Does your garbage disposal seem clogged?
Has there been a foul odor that you can't seem to find the cause coming from the kitchen sink area?
Or is water filling up the drain when your dishwasher is running?
Sometimes things end up in the disposal that are absolutely not meant to be there and maybe it was an accident.
Like you opened a can over the sink and a piece of the metal can ended up in the disposal.
This can get stuck in the blades and cause the disposal to clog.
When this happens you can try to fix it yourself first by pressing the red reset button at the button of the motor underneath the dink.
If that doesn't work you can try using a garbage disposal wrench, a tool specifically designed to turn the blades of the garbage disposal from above without sticking your hand or other tools in the garbage disposal.
If you are determined to stick your hand down the disposal make sure it is unplugged.
If these at home fixes aren't working call Streamline Plumbing in Tustin we offer same day garbage repair service.
Since we've been around for 25 years we have experience with every type and model of garbage disposal.
We can repair or replace your garbage disposal the same day in your Tustin home or business.
We are Tustin's premier plumbing service for all garbage disposal needs.
Garbage Disposal Repair or Replacement
Like every other appliance garbage disposals have a lifespan, on average 10 years depending on use.
But also like every other appliance garbage disposals will require maintenance and repair.
In some cases however it's just easier and less expensive to replace the old model with a new one.
This is the case for older homes in the Tustin area. Older home , older garbage disposal.
Maybe they don't make that model anymore or offer parts for it.
In that case we would recommend replacing it since it would most likely cost much less to install a new one.
Either way we offer same day installation of any new garbage disposal in Tustin.

Why choose Streamline Plumbing
We have been in business in Tustin and Orange County for over 25 years
We offer same day services
Emergency and weekend services available
Free estimates and 2nd opinions on all services including garbage disposal repair.
Our staff is trained in the latest equipment and technology in all aspects of plumbing
We are a family owned and operated local business