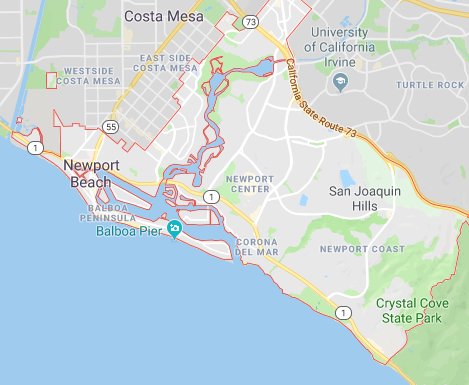 It's summertime in Newport Beach and we all know what that means.
Summer beach house rentals.
That also means repairs to your rental beach house.
One of the many repairs you as the homeowner in Newport Beach properties is the garbage disposal.
A garbage disposal usually lasts about ten years based on usage and quality of the product.
As a Newport Beach homeowner the garbage disposal isn't something you think of on a daily basis. but when it breaks it can cause all types of other plumbing issues.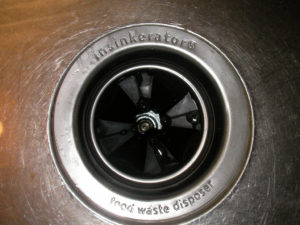 Is your garbage disposal clogged?
Even as a regular resistant of Newport Beach you may have to from time to time repair or replace your garbage disposal.
If you think your disposal is clogged or stuck you can try to hit the reset button on the bottom of the motor under the sink.
You can also try to unplug the power and shine a flashlight down the drain and see if you can remove the foreign object, make sure the unit is unplugged before attempting this.
If your garbage disposal is clogged or stuck  in the Newport Beach area call us at Streamline Plumbing.
We are Orange Counties garbage disposal experts.
We can determine quickly if it's just a clogged disposal or needs to be replaced.

.
Is your garbage disposal dead?
Do you hear a grinding sound or nothing at all when you turn on the kitchen garbage disposal?
This could mean that the garbage disposal motor is dead and the unit will need to be replaced.
Some things to avoid putting down the disposal to prevent motor burnout:
Bacon grease
egg shells
bone fragments
fruit pits
stringy vegetables
These can all cause your disposal motor to fail and a replacement will be needed.
Call Streamline Plumbing in Newport Beach, we are on call 24 hours a day and will give you a free estimate or even a second opinion.
Should you replace or repair your garbage disposal
If your garbage disposal is an older model most of the time it will be more cost effective to replace the unit than repair it.
Let the professionals at Streamline Plumbing determine what is the best situation for you.
Streamline Plumbing are the garbage disposal experts in the Newport Beach area.
Call Streamline today for a free estimate.
Why Streamline Plumbing
Streamline plumbing is a family owned business with 25 years of experience in Orange County and the Newport Beach area.
We are licensed, Insured, professional, and we make sure the job is done right the first time.
We offer free estimates and 2nd opinions even for a small job like a garbage disposal , so that small job doesn't become a much bigger job.
Call Streamline today we can answer any questions or send out our certified technicians to handle all your plumbing needs in Newport Beach.