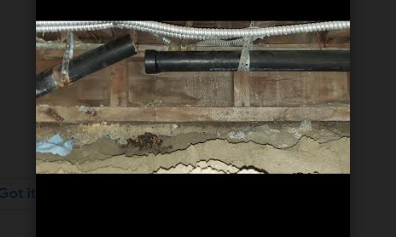 Streamline Plumbing –  Newport Beach Pipe Repairs
Professional with 25 years experience in Newport
Customer is always first concern
On time every time
 Free estimates or 2nd opinion today.
Upfront prices and answers
Our techs are trained with modern tools and equipment
No pipe burst is too big or small for our team
Busted Pipes Repair Service in Newport Beach
Many times a burst pipe offers no warning.
One minute you are watching TV, and the next second you hear water pouring in the house.
Shockingly, California winters can get cold enough for your pipes to burst.
Don't think it can't happen to you.
If you have a pipe burst, or you want to be proactive then call us today.
Contact Streamline Plumbing today and get a Free estimate.
Call us 7 days a week, even Holidays.
Emergency burst pipe repairs services are just one of the many things we do in plumbing repairs.
Our Newport Beach plumbers are the best of the best, and professional.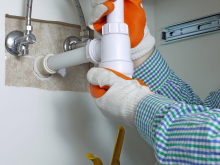 Common Causes of Pipes Bursting
Our plumbing techs can offer help anywhere –
home
condos
apartment building
restaurants
Any type of property management we can help with also.
Metal piping does freeze in cold weather because the metal holds the cold temps longer.
We are here to help, no job is too small.
Reasons for a pipe to burst –
older pipes
pipes were installed cheaply
cold weather
seals and joint breaking
Cheap product
Often times the pieces near the actual joints will wear down and fall apart.
When seals get old and give way, the joints are the first part to go.
So as the seals become worn down, the joints start to show their age.
Never delay or put off a pipe repair, the potential for water damage is huge.
WE also offer an inspection if you want to be proactive.
Remember that pipes help plumbing to work all over the house.

Showers, sinks, garbage disposal, etc. etc.
Avoid a Pipe Bursting At Your House
There are a variety of things you can do to help avoid a pipe from bursting.
And believe it or not, these things are easy to do.
We'd recommend about every 5 years to have a plumber to inspect your pipes.
And remember that simply using insulation can be a huge bonus.
Properly insulated pipes with sleeves protect against temp changes, hot to cold – cold to hot.
The sleeves act as a barrier from the heat and help keep an even temperature.
In cold weather this little trick pays huge dividends in protecting your house.

For any water emergency you can also contact your Newport Beach water district.

Newport Beach Burst Pipe Repair Plumbers
A broken pipe repair or install can be costly, but depending on the job it might be a quick fix for us.
We are available also for emergency burst pipe repairs.
Regardless of the scope of the work you can count on us to be professional and show our expertise.
We care about pricing for our customers and a small $200 fix won't become a $1,000 repair.
Our reputation after 25 plus years is 5 star.
Don't just hire the first plumber you meet, if you need a second opinion for a burst pipe (assuming it's not an emergency) then call us today.