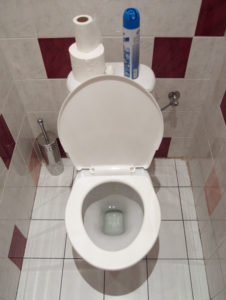 Irvine Toilet Repair or replacement plumbers
Is your toilet old with a wax seal that connects to the floor?
Is the toilet leaking onto your bathroom floor?
Or has it clogged up and you have tried to flush it out only to make it worse?
We all know what this is like, whether you live in a condo, home, or apartment in Irvine.
Clogged toilets are one of Streamline Plumbings most common  service calls in Irvine.
Our techs are on call and can service any clogged or leaky toilet.
A clogged toilet as minor as it may seem can become a much larger plumbing issue if not addressed immediately.
Most often clogged and leaky toilets are an easy fix or sometimes are a new install.
Streamline will use a snake to unclog a toilet and we will inspect all the pipes to make sure everything is working properly.
Call Irivne's bathroom repair specialist for same day service and a free 2nd opinion.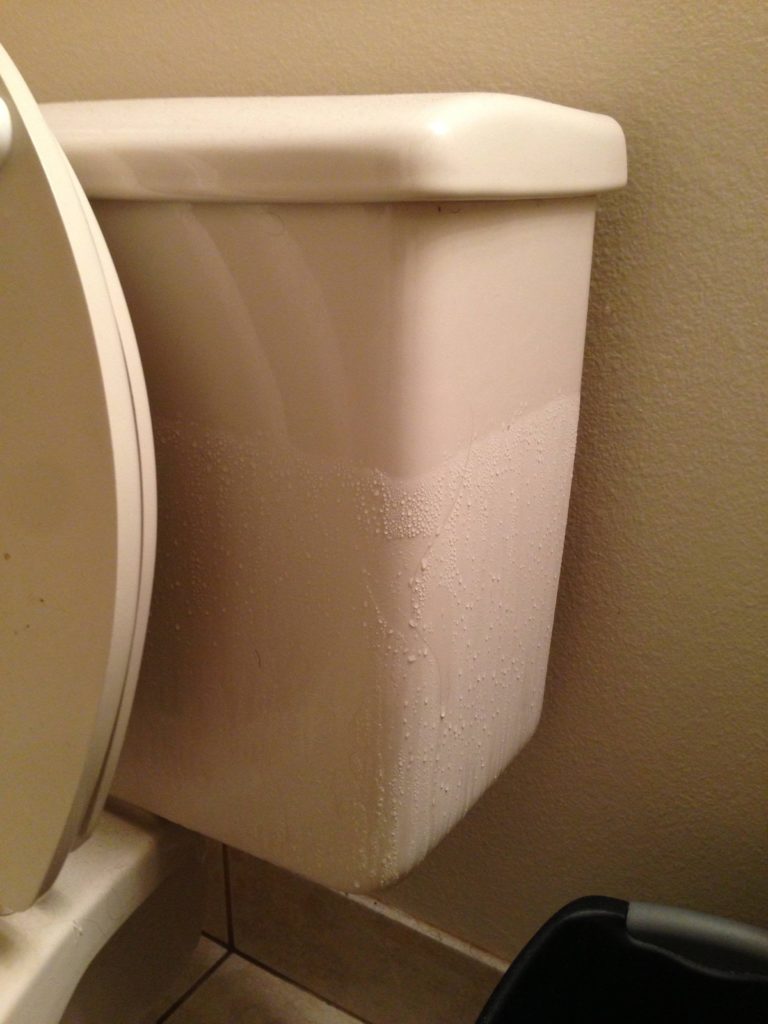 Sweaty Tank Toilet
You've never heard of a sweaty tank?
Most people haven't, but to a plumber this is a common occurrence for homeowners.
Essentially this is when condensation forms on the tank due to steam from your shower (hot water, hotter than the water temp of the water in the tank).
This can cause fungus to grow in your toilet tank if it is not repaired.
This is a minor issue and can be repaired.
If you notice a sweaty tank at your Irvine property contact Streamline Plumbing today.
Clogged Toilet repair in Irvine
Clogged toilets are never good.
Most of the time however they are easy to repair.
When you get a clogged drain you immediately reach for a plunger.
This may work some of the time.
It should work quickly though.
If it doesn't call Streamline Plumbing today and we can come out and give you a free estimate and immediately snake the clogged pipe.
Fix Toilet That Runs/ Leaks
If you notice that your toilet is running constantly or you notice water on the floor by the toilet. You might have a leaking toilet.
This can be as simple as replacing the rubber flap valve inside the tank.
This might be old or worn out.
Other times it might be a leak from the floor or the seal of the toilet and might need to be resealed from the floor.
There could also be leaky pipes that connect the bowl to the tank.
If you notice a leak  don't hesitate to call Irvine's plumbers, Streamline Plumbing today.
We offer full toilet repair for all leaks or clogs.
Sometimes a toilet is just old and needs to be replaced.

New Toilet Installation
Do you need a new toilet?
Sometimes they are just old and worn out and need to be replaced.
Also having a new toilet installed can save on water use by installing a low flow toilet.
If you're in need of a new toilet installation, call Streamline Plumbing today.
We can guide you with brand choices, Kohler, American Standard, Toto etc.
We will professionally install the new more efficient toilet and remove and dispose of the old one properly.
Streamline Plumbing also handles businesses like restaurants, property management companies and all other properties in the Irvine area.