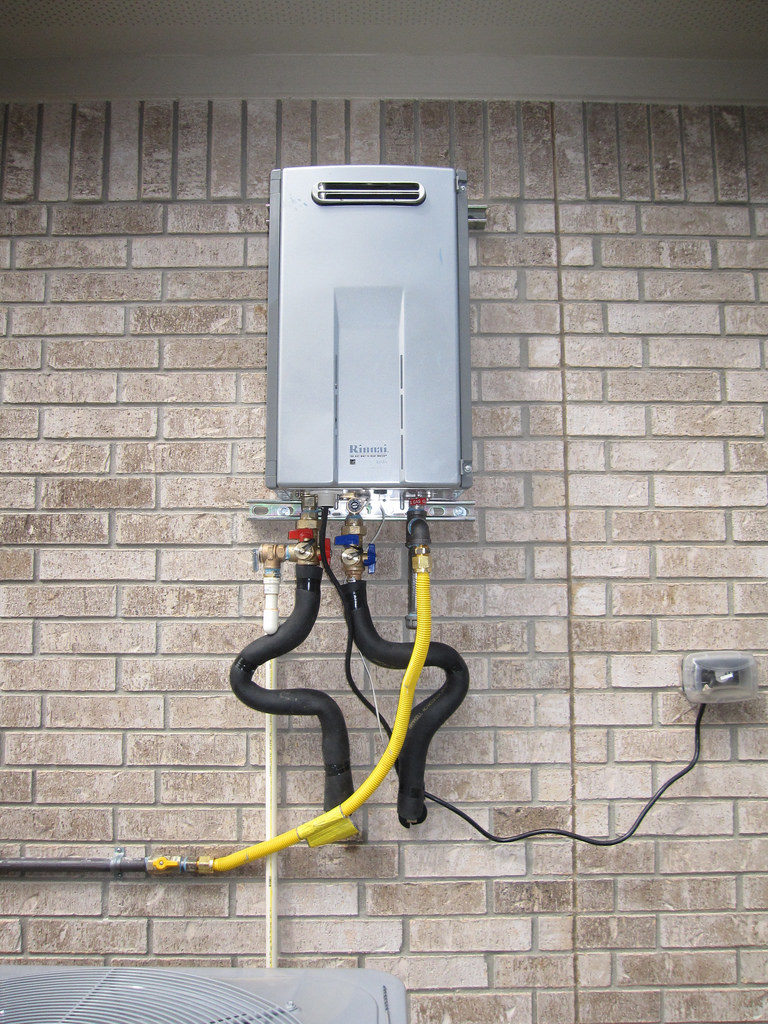 Tankless Water Repair and Installation Irvine
Does your hot water take forever to get hot?
Does the hot water not last too long?
Your old water heater could rupture causing wood and floor damage.
Then it might be time to replace your existing water heater.
Instead of getting a traditional tank water heater, you might want to try a tankless water heater.
There are many benefits to installing a new tankless water heater in your Irvine home
Hot water will be hot for the whole house
Clean fresh water with every use- no bacteria build up in the metal tank
Energy efficient and small in size- no chance of flooding with a tankless water heater and, heating water on demand is a more energy efficient way to get hot water.
Tax benefits- Homeowners in the Orange County Irvine area can get a $300 tax credit With a 90% efficiency rating the gas company also offers rebates.
Call Streamline plumbing today and let us answer your questions about tankless water heaters today.

Buying a tankless water heater
You'll need to know a few things before buying a tankless water heater.
How many people are in your household?
How does your current water heater supply work?
Is your current water heater energy efficient and what would the new tankless water heaters energy efficiency be?
What would the warranty be on the tankless water heater?
And finally what is the cost of the unit over time?
After you have answered all these questions consider the following top brands:
Bosch, Bradford White , State and Rheem and many more reputable brands
Prices will vary depending on model and size
If this is all too confusing, call Streamline Plumbing today we can guide you in the make, model and brand of your new tankless water heater for your Irvine home.
Streamline will never inflate the price of the unit and we can install it immediately upon receipt of your new water heater.
Tankless water heater maintenance and repair.
Buying a tankless water heater maybe an upgrade to your existing water heater but it does involve some maintenance.
In-Line screen needs to be checked and cleaned regularly of debris.
Unit must be flushed on occasion to avoid build up of limescale.
Streamline plumbing can provide full service maintenance and installation on any water heater.
Considering a change to a tankless water heater, call Streamline Plumbing today we will professionally install your new water heater and remove and discard the old tank heater responsibly.
Why Streamline Plumbing
offer free estimates for all repairs including water heaters
We have been a family owned business in Orange County and Irvine for over 25 years
We will give you a free second opinion if you feel your previous bid was to high
We guarantee all of our installations and repairs on all plumbing jobs including tankless water heater installation
We are Irvine's premier plumbing company for gas leaks in Irvine.
Even if you just need regular tank water heaters, our water heater experts can repair or replace any water heater, call Streamline Plumbing  today.