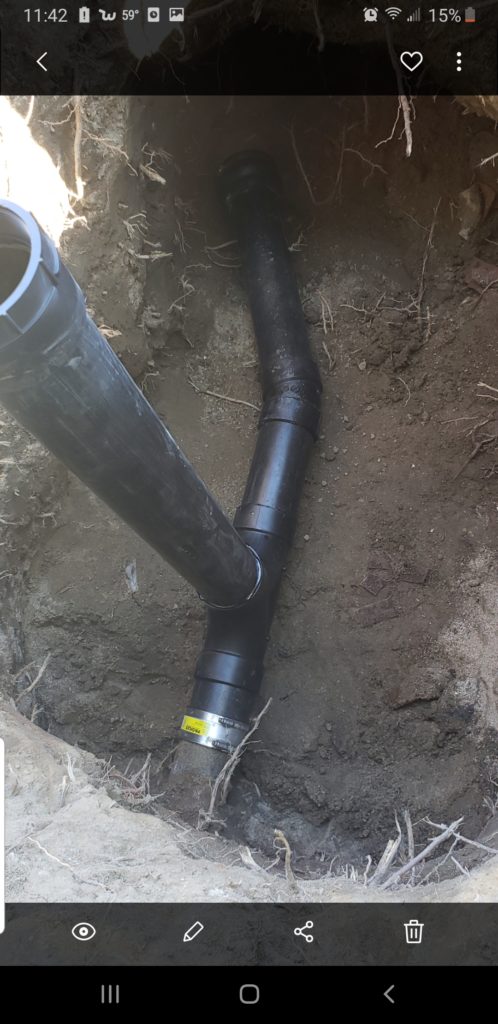 Sewer Line repair Irvine
As a homeowner in Irvine a sewer line repair can create huge problems for a homeowner.
It can cause you to have to tear out landscaping and concrete work, flooring and carpet all for a sewer line pipe.
Over the years sewer lines get carotid, collapse, break , and are even overgrown by tree roots.
Tree roots look for a water source and grow around it. They can grow through any type of sewer pipe from PVC to concrete.
Contact Streamline Plumbing today we can clean out the tree roots and flush the sewer to check it before replacing it.
Reasons Sewers Need Repair in Irvine
Sewer repair or replacement isn't something that can be put off by homeowners.
The longer you wait the worse it can be.
If you notice that your water system isn't draining or is starting to drain slowly you might want to consider having it checked.
If you see or smell bubbling of soil or water outside of your home you should definitely have your sewer line checked.
Many things contribute to a clogged or broken sewer line.
foreign objects end up in the sewer line
Extreme temperature variations- extreme hot and cold
Corrosion due to old age – general deterioration over time
Ground shifting or settling over the years-this includes Earthquakes for southern California
Faulty installation from years ago
Most of the time other Plumbers will try and just start digging up areas to find the issue.
Don't let them!
Streamline plumbing can come in the same day and do a sewer camera inspection and we can find the sewer line problem more accurately causing less disruption to your home.
Who knows the sewer might just need to be hydro flushed and not dug up or placed.
Call Irvine's sewer line specialist today to answer any questions you may have- Streamline Plumbing we are available 24/7.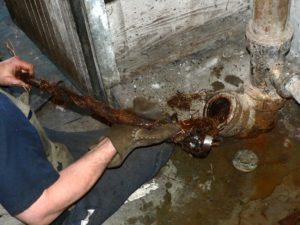 Sewer Line replacement Irvine
Sometimes a sewer can't be hydro flushed or repaired.
The sewer line will then need to be replaced.
This can be very expensive and time consuming if not done right.
With Streamline Plumbing sewer camera inspection we can precisely see where the replacement will need to be so we can eliminate disrupting your entire lawn or home flooring areas.
Streamline plumbing will also provide the large equipment needed to replace a section of sewer line, for example a small backhoe will be needed to dig up the broken sewer line area.
Do your homework before hiring just any plumber in Irvine to replace your sewer line.
Sewer line replacement can be expensive, always get a second opinion.
Streamline Plumbing offers a free estimate and second opinion, call today.

Trenchless Sewer repair
A new modern option for sewer repair is a trenchless option.
This involves digging small access points to replace or repair instead of digging up the whole yard.
The 2 main scenarios for trenchless sewer repair are
A new sewer line is pulled through a broken or burst line
Pipe relining uses a fiberglass pipe placed inside a faulty pipe and is sealed to the other sewer line.
This is a great new way to repair your sewer line that is minimally invasive and more cost effective.
Our techs at Streamline plumbing have been trained in trenchless sewer repair and will leave your Irvine home's yard like we were never there.
Sewer Repair cost in Irvine
Streamline plumbing will never charge you for an estimate or a second opinion.
Sewer repair cost can vary depending on the job.
Streamline Plumbers will never inflate the price.
Streamline plumbing is transparent in there pricing and you will never get a bill for add ons.
We are Orange County and Irvine premier plumbing service for over 25 years.
Our techs are trained in every aspect of plumbing and we specialize in sewer repair and replacement.
Call today for a same day estimate.