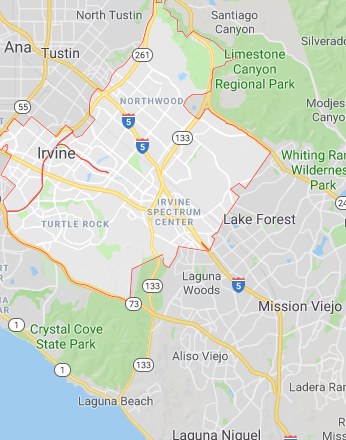 Irvine Sewer Video Inspection
Can't find a clog or busted pipe in your home or out on the street?
Do you have water bubbling up by your sidewalk but can't figure out why.
You might have a broken or clogged pipe that you cannot see or find.
Oftentimes you may think you need a new sewer line but this is not always the case.
This is where sewer camera video inspection comes in.
This is the newest technology in plumbing tools.
This is a less  invasive and more accurate procedure.
Resulting in a faster, less expensive repair.
Streamline plumbing has been trained in the most up to date techniques in sewer camera inspection.
Call our Irvine camera inspectors today and let us walk you through the process and accurately diagnose your plumbing repair issue.
Streamline plumbing has over 25 years of experience in sewer video services.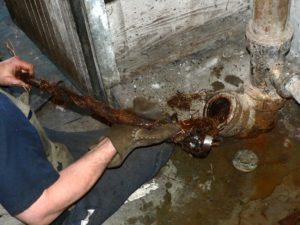 Sewer Camera Inspection Exposes Problems
Before tearing up your yard or the floor of your Irvine home you should consider a sewer camera inspection.
This can diagnose several problems below more accurately and without ripping out your expensive landscaping or flooring.
Offset Pipe-this is when pipes are no longer aligned due to shifting or frozen ground, Construction, bad installation or construction
Broken Sewer-Broken sewer lines happen all the time and sometimes are even caused by the utility companies themselves.
In this case Streamline Plumbing will document everything and be very careful.
Cracked or collapsed pipes-This happens with time and age.
Collapsed pipes will continue to collapse until the carotid area is replaced.
With sewer camera inspection much less trenching will need to be done to replace or repair.
Root Intrusion-Tree roots often cause sewer clogs and breaks.
Streamline plumbing will clear any roots from the sewer line.
Streamline will sometimes have to use hydrojetting the sewer to clear it.
We will then get a better look with our video sewer inspection.

Irvine sewer camera inspection what does it cost
Sewer inspection can vary in price depending on many factors.
How old is the property
how long is the sewer line that we are looking at
how bad is the damage
and do we have to clean the sewer out to send the sewer camera in
Streamline plumbers does offer a free second opinion if you are not satisfied with the first bid.
Streamline plumbing will provide you with up front prices with no hidden fees.
Video sewer inspection is starting to be considered normal for plumbing repair.
Streamline plumbing will not overcharge or up charge for sewer video inspection.
Streamline plumbing technicians are expertly trained in sewer camera inspection………………………
Call Streamline today Irvine's number one sewer camera inspection service.
Same Day Video Camera Sewer Inspection
Sewer line breaks or clogs can lead to disastrous plumbing issues.
Everyday you wait the repairs could increase dramatically.
Streamline can come out the same day and perform a video sewer inspection in the Irvine area.
Streamline plumbing has been in the Orange county area for 25 years and can come out the same day.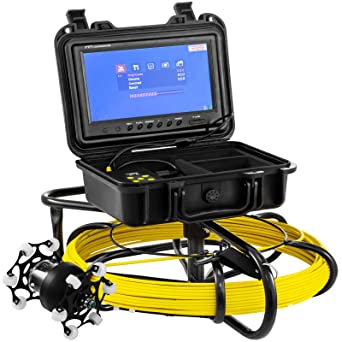 Streamline Plumbing Sewer Camera Inspection
Trust our highly trained video inspection staff, using the latest technology.
Local Orange County plumbers for over 25 years.
Professional plumbing services with 100% satisfaction guarantee.
We will inspect and repair sewers in the Irvine area.