Do you smell gas in your Irvine home
A gas leak is a dangerous thing and can lead to devastating consequences if not detected and dealt wth immediately.
Most people want to try and fix small home repairs and thats fine but in this case it is better ot be overly cautious.
If you think you smell a gas leak in your home call A Streamline Plumbing and we can come out immediately to your Irvine home to detect the source of your leak, fix the leak and even replace the gas line to the street if necessary.
Did you know the smell of gas is manufactured by the gas company to protect citizens since gas is colorless and orderless.
Since the smell is very distinctive you should immediately know if you have a leak and get help immediately  before it becomes more dangerous , it can even cause an explosion.
Reach out to Streamline Plumbing to speak with our gas leak specialists, Irvine Primer plumber for gas leak detection.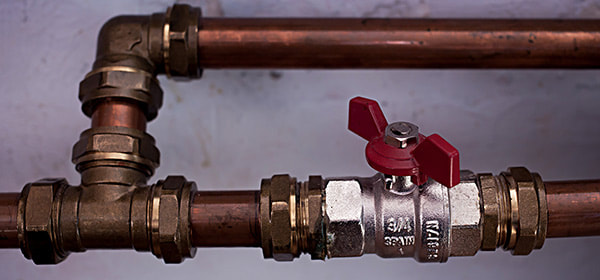 How to tell if you have a gas leak
Smell is the first and most common sign of a gas leak- that very distinct smell added to odorless gas to create a warning.
Sound is usually the next most common way to notice a gas leak. Do you hear a hissing or whistling sound?
That's what a gas leak sounds like
The third way is sight, for example is there water or mud bubbling outside your house?
Is the soil a green or blackish color with flies around the area. These are the visible signs of a gas leak,
These are all warning signs of a potential gas leak.
Don't delay getting help at home or your business in Irvine, call Streamline Plumbing today.
What causes a gas leak in the Irvine area
There are several causes for gas leaks in your Irvine home
Corrosion-materials and gas lines that are older and need to be replaced
Earthquakes-common to the orange county
Improper installation by service providers
Low end or cheap materials
Most of the time gas leaks are caused by worn out fixtures and lines that need replacing.
A gas leak is not the time to play plumber and try and fix it.
Call Irivines gas leak detection specialist, Streamline Plumbing.
We will test your gas line and safety replace or repair your gas line if needed.
What if there's an earthquake
Earthquakes are common in California.
When they occur they can easily cause a gas line leak or break.
Streamline plumbing can install a shut off valve to protect your home during an earthquake.
In the case of an earthquake above 5.4 the gas system will automatically shut off and not allow the gas to continue to leak.
Gas leak detection Specialist
Streamline plumbing is using the latest technology to detect and repair gas leaks in Irvine.
We provide fair and transparent pricing for all plumbing needs in Irvine.
We have been serving the Irvine and Orange County area for over 25 years.
Many appliances in your home require gas including the furnace, water heater, and stove/oven.
Streamline Plumbing can replace the gas lines or the gas valve so call us today and let us answer any questions you may have about a gas leak in your Irvine home.
Why Streamline Plumbing
We offer free estimates for all repairs including gas leaks.
We have been a family owned business in Orange County and Irvine for over 25 years.
We will give you a free second opinion if you feel your previous bid was to high.
We guarantee all of our installations and repairs on all plumbing jobs including gas leaks .
We are Irvine's premier plumbing company for gas leaks in Irvine.