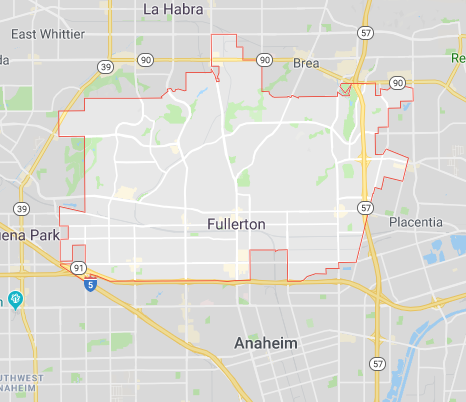 Benefits of a tankless water heater
Are you in the market for a new water heater for your home or business?
Is your old water heater bulky, large and not energy efficient?
Then it may be time to replace it with a tankless water heater.
Contact Streamline Plumbing in Fullerton today and we can guide you with any information on tank less water heaters.
Tankless water may seem strange since we are so used to the old idea of big water hearts in your garage or basement.
Here are some things you need to know before buying a new tankless water heater.
Most tankless water heaters are energy efficient and can save you up to 40% in energy costs
Small in size- no holding of water so no risk of flooding, water comes straight from the source
Tax benefits- many states offer a tax incentive to upgrade to more energy efficient products including tankless water heaters. The tax benefit may be up to $300 in some areas-see gas company for rebates and tax incentives
Hot water all the time- this might be the best one yet- no worries about your spouse using all the hot water from the tank ever again
Buying a tankless water heater
If you're considering replacing your old water heater or you now need to replace it, call Streamline Plumbing today.
We are Fullerton's number one tankless water heater specialists.
Streamline can guide you in buying a tankless water heater. We can buy it and install it for you.
Many manufacturers to choose from including: State, Rheem, Bradford & White and many others.
Prices will depend on model and size.
We at Streamline will not inflate the price of the tankless water heater
Call today and let our professional water heater installers answer any questions you may have.
Questions that should be asked before buying a new water heater
How many people are in your house
What estimated energy efficiency are you looking for
What is the warranty
Cost of the water heater over time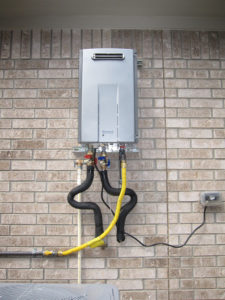 Tankless Water Heater Install & Repair in Fullerton
Is your old water heater on the fritz?
Are you not getting hot water fast enough or at all?
Then it might be time to replace it with a tankless water heater.
Things to look for before calling Streamline Plumbing  to repair or replace your water heater
Hot water doesn't get hot enough
Hot water takes too long to get hot
Hot water doesn't last to long
You have a leak in your water heater
These are all signs that you need to replace your old water heater with a new tankless water heater.
Streamline Plumbing has been in business for over 25 years in Orange County.
We offer fair pricing and free estimates on water heater installation and repair.

Hot water heater maintenance
Once you've gotten your tankless water heater you need to maintain it.
Always need to check the in-line filter for any debris and clear it if necessary
Must flush the system to avoid scale and lime build up.
Streamline Plumbing offers not only full service installation on all water heaters, we also provide maintenance services as well
We will remove and dispose of your old water heater properly from your Fullerton home or business
Call Streamline Plumbing today for all your tankless water heater questions, same day service available