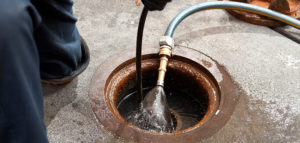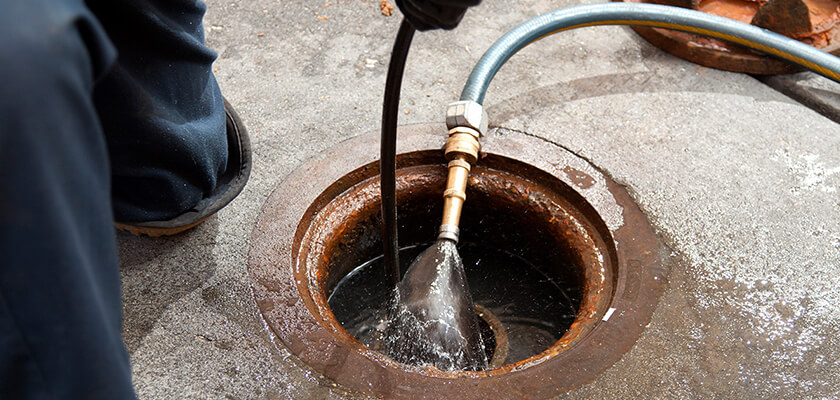 What is Hydro Jetting
Simply put, hydro jetting is the practice of running a high pressure stream of water through the inside of your pipes and drains.
It is almost like power washing your pipes.
Hydro Jetting will remove scale and debris, and is great for grease removal.
Hydro Jetting is not something the average homeowner should try.
It requires great skill and materials. It is Not just turning your hose on and sticking it down the drain.
With the hydro jetting process we can ensure that your drains and pipes are completely free of debris, scale and grease.
How does hydro jetting work
Call your Fullerton plumber for all your pipe cleaning needs.
Our hydrojetting specialists at Streamline Plumbing will come out and assess the area. We will first clean a small area to access the pipes.
Next we will insert a large water hose into the underground pipes and finally flush out the debris with a fast, high pressure stream of water.
Hydro Jetting will remove
Soap Residue

Hair Clogs

Grease

Pet Hair

Lime scale build up
Again this is not something that should be done by the average person.
You need a plumber; if the water pressure is too high you could destroy your pipes.
If the water pressure is too low you will have done all that work for nothing.
Streamline plumbing is your go-to plumber for hydro jetting in the Fullerton area. Call today for a free onsite estimate.
Why do you need hydro jetting
Basically hydro jetting is needed for blocked and clogged sewer pipes.
This happens due to buildup of debris in the pipes over time.
If not dealt with right away a small pipe backup could turn into a plumbing disaster.
Call Streamline today and get help for your backed up pipes.
A clogged drain might indicate a much larger plumbing issue and should be dealt with immediately.
Check out Streamline Plumbing for your business or residential needs in Fullerton.
What does hydro jetting cost
Being honest no one can give you a fair price or estimate without seeing the job first.
Hydro Jetting prices are based on the amount of pipe and the clog.
We use state of the art equipment.
Streamline offers free estimates and fair pricing , give us a call today for a free hydrojetting estimate in Fullerton.
Fullerton Hydrojetting Plumber
In Fullerton we are the clear choice for hydro jetting specialists.
Streamline plumbing will come out and give you a free estimate
Things to consider when calling Streamline Plumbing
Most up to date equipment and technology

Affordable prices in Fullerton

Emergency repair services available

Call us 7 days a week

Our techs are trained and licensed in all aspects of plumbing including hydro jetting

Up front pricing, estimates and answers
Don't accept the first bid you get, we also offer free second opinions if you are not satisfied with the company's estimate.
Call Today
Why Streamline plumbing
We offer free estimates and second opinions for gas leak repair.
We are a family owned and operated business with over 25 years in Fullerton and Orange County.
We guarantee all of our work, repairs and installations.
We are licensed and insured and our techs are continuously being trained on new technology.
Call for an estimate today.