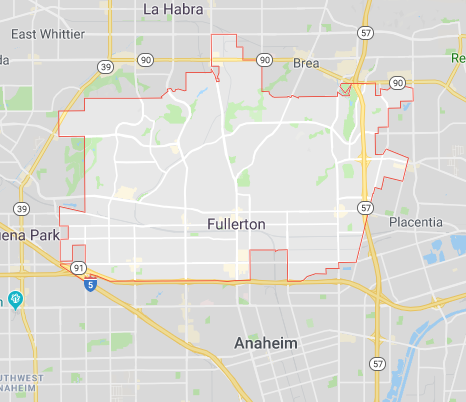 Is Your Garbage Disposal Clogged?
All of us just take it for granted that our garbage disposal will just work, no matter what we put in it.
When the sink fills up with water while running the dishwasher or the disposal has a foul odor, what does that mean?
It could be a simple fix that only requires hitting the reset button underneath the bottom of the disposal.
Or those warning signs can be much more serious is stuck in the disposal, for this you will want to contact a local Fullerton plumber.
Our techs at Streamline plumbing can fix any garbage disposal repair or installation, or we can help if you run an HOA or property management company in Fullerton and need help with multiple repairs
Call us today if your garbage disposal is clogged before it turns into an actual big problem, we are here to help.
For an immediate second opinion on a price to repair your garbage disposal then call us today.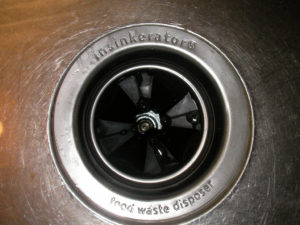 My Garbage Disposal Stopped Working
Sometimes you go put your leftovers from dinner down the drain, but your garbage disposal just doesn't operate at all.
On average, a garbage disposal can last anywhere from 5 to 10 years depending on the use and the brand you bought.
The reality is that if it stops working completely, it might be less expensive to replace the disposal as opposed to repairing it.
Streamline Plumbing will always give you the honest opinion of whether you should repair or replace the broken garbage disposal.
We have been helping Fullerton property owners for over 25 years.
What Can you put in your Garbage Disposal?
Most of us just think we can put anything down the sink, then flip that switch on the wall and all the food items just disappear, well that is not always the case.
At Streamline plumbing we have seen everything from kids toys, to dog chew toys that somehow ended up in the garbage disposal.
Streamline Plumbing recommends that the items below NOT be put down the disposal:
Bacon Grease, any type of fat, fruit peels and seeds, or any potato product, even egg shells are questionable.
Streamline Plumbing uses only modern equipment and experienced plumbers, so call today and we'll give you the best price.
Below are common things that can be put down a garbage disposal:
Soft foods, small vegetable peels, and drinks.

Why choose Streamline Plumbing
We don't make small jobs into bigger jobs just to overcharge the homeowner.
Many homeowner nowadays search for "plumbers near me" but they end up with a thousand results they don't want.
Streamline Plumbing can handle all your garbage disposal repairs or installation needs in Fullerton.
Call us today for a free estimate or even if you are looking for a second opinion.
We are family owned and operated, and we are licensed and insured with over 25 years of experience in the plumbing industry.
If you have an issues with your garbage disposal then call us today, no job is too big or too small.