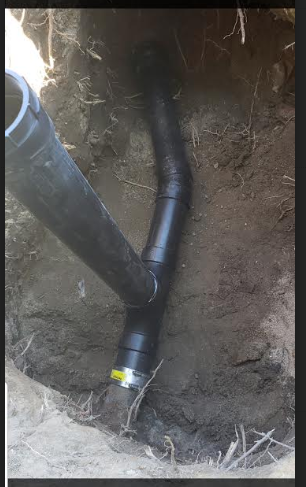 Sewers Need Repair In Costa Mesa
Your drainage system is starting to show signs of wear and tear when you see a slow in drainage or more clogs over time.
This may mean you have a sewer line that needs to be replaced or repaired.
This is not something to leave for a later time as this can cause more problems if left unattended.
Here are a few reasons that can interfere with your sewer system at home or at your business in Costa Mesa.
Random Objects end up in the sewer lines form things like discarded trash
Extreme temperature changes affect pipes-extreme cold cause pipes to freeze for example
General Deterioration- Lines can collapse, buckle or break based on old age alone
Ground Shifting-Earthquakes and general settling of land cause pipes to move or become unattached
Improper installation
If any of these are happening to you call Streamline plumbing today we can do a camera video inspection to find the exact cause of the sewer line issue.
Don't let anyone just dig up your yard.
With a camera inspection we can almost avoid that by pinpointing the exact area of the sewer repair or replacement
Call our Costa Mesa Sewer line experts today for repair or replacement of your sewer lines.

Costa Mesa Sewer Repair Cost
Sewer repairs vary based on several factors including cause of sewer issue, size of sewer issue and does the sewer line need to be repaired or replaced.
Streamline plumbing offers free estimates and 2nd opinions.
Call our plumbing experts today in Costa Mesa for information on all your sewer line repair needs.
Streamline Plumbing offers:
No additional charge for emergency services
No upcharge for weekend service
Free estimates and 2nd opinions
Over 25 years of experience
Family owned and operated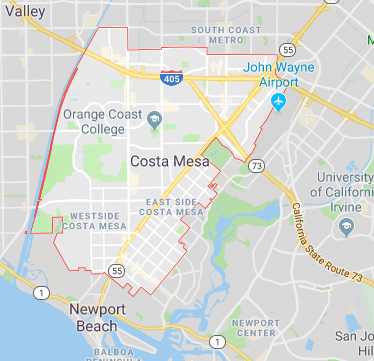 Sewer Line Replacement in Costa Mesa
Sewer lines sometimes can't be repaired.
Iit might actually be less expensive to replace a section of the sewer line than try and repair the old broken area.
Streamline will use a camera and radio transmitter to locate the precise area of the line that needs to be replaced.
This limits the amount that has to be dug up in your yard .
We will use a small backhoe to dig up your yard to replace the line.
All our techs are trained with the latest equipment and technology and this is where 25 years of experience comes in.
Call streamline today, we will try to repair or flush it out before we replace it.
Trenchless Sewer Repair
Trenchless sewer repair is a new option for sewer repair in Costa Mesa.
Trenchless Sewer repair has 2 ways of being done
A pipe will burst and a new pipe will be pulled through access points through the old pipe.
Pipe relining- uses a fiberglass line repair that is placed inside the broken pipe and seals any broken areas.
This involves a few access points and avoids digging up landscaping or sidewalks.
Streamline plumbing is trained in this latest technique and will leave the access points clean up like they were never there.
Call Streamline today for a free estimate on trenchless sewer repair.
Costa Mesa Sewer Line Plumbers
Old Pipes, Clay pipes are the culprit of a homeowner's existence when it comes to sewer repair in Costa Mesa.
Clay pipes attract tree roots that can grow around and clog pipes.
This happens over time.
Streamline plumbing has been Costa Mesa's premier serwer repair plumbers for over 25 years.
We offer same day service for emergency service or just an estimate.
Call for all your Costa Mesa plumbing needs.