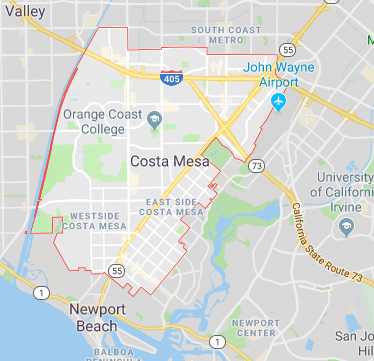 Costa Mesa Sewer Camera Inspection?
Sewer camera inspection exposes problems in your sewer lines and can detect issues before they become big plumbing issues.
Here are a few instances where sewer inspection can help protect your pipes and property in Costa Mesa.
Offset Pipes-pipes becomes dislodged from each other and offset due to shifting land and soil, freezing ground, and bad installation.
Broken sewer line-broken sewer lines are often caused by human error, a utility company replacing or installing a new line could cause a sewer line to break. We can detect the exact spot of the break with sewer line camera inspection. This causes less disruption for you and your Costa Mesa Property. If the utility company did break the sewer line we will carefully document everything for you.
Cracked or Collapsed pipes-cracked or collapsed pipes often happen from old age. A sewer camera inspection can find the exact area where the pipe is broken or cracked. So you won't have to dig up your entire yard or floor.
Root Intrusion-tree roots can grow around and even into sewer pipes. This can cause clogs with our sewer camera inspection. We can see the area and either snake the line or hydro jetting might do the trick.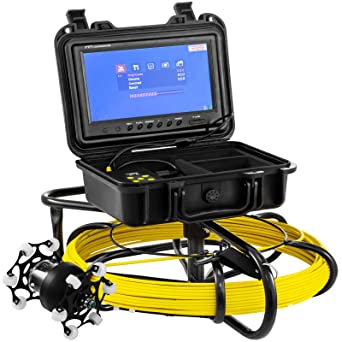 Why Get Sewer Video Camera Inspection
The video camera sewer inspection offers a way to detect specific areas where sewer pipes are broken or busted.
We at Streamline plumbing use the latest sewer inspection camera technology.
Our trained Costa Mesa Staff knows exactly what to look for when inspection sewer lines.
Having a sewer line camera inspection can save you time and money.
Streamline plumbing is Costa Mesa's primer camera inspection plumbers.
Our techs are highly trained and can find what is really blocking your sewer lines
Call Streamline plumbing today for a second opinion or an estimate for a camera sewer line inspection.

What does video sewer line inspection cost
Sewer line camera inspection costs will vary based on several factors including age of the property, how bad is the damage, and will just cleaning do the trick.
We can also do annual camera inspections for your home or business on an annual basis to check for any issues before they biome plumbing emergencies.
Our sewer camera inspection experts are trained with the latest equipment and techniques.
Having a sewer camera inspection on your property or business in Costa Mesa can save you time and money.
Call Streamline plumbing today we offer same day estimates and free second opinions for our customers.
Streamline plumbing will give you a transparent and clear estimate and won't up charge you with little add-ons.
Same Day video Camera Sewer inspection
Sewer Line repair can't be delayed.
A sewer line break can be disastrous.
Contact our sewer camera inspectors in Costa Mesa for answers.
Streamline Plumbing Sewer Camera Inspection
Our plumbing company has more than 25 years of experience.
Our plumbing techs are highly trained with the latest equipment and technology.
We do sewer inspections and repairs in the Costa Mesa and the entire Orange County area.
Professional services with a 100% satisfaction guarantee.
Free second opinions and estimates.
Same day service available in the Costa Mesa area call Streamline Plumbing today.