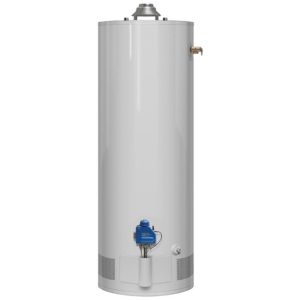 Cerritos Water Heater Plumbers
Do you own a home, condo or business in Cerritos?
If so you may have to deal with water heater repair or replacement at some point.
Water heaters can be expensive to repair or replace but like all other home appliances they are necessary and have a shelf life.
The average time for a water heater is about 12 years and over that time it may need service or repair.
However you should never spend more than 50% of the cost of the water heater to repair it because times have changed and a new one might be the way to go.
Streamline plumbing can answer all your questions about water heater repair or replacement.
We can come to your Cerritos home and evaluate your old water heater to see if it's worth repairing.
We can also help you replace your old water heater and we will tell you what would work better for your situation.
Call us today for a same day estimate.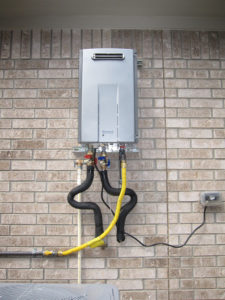 Types of Water Heaters
Most of us are used to the large tank storage, gas water heater in our garage and sometimes that might still be the best option.
But today there are never more efficiency models on the market and since we don't buy a new water heater every year you might not be aware of the latest technology in water heaters.
There are also electric water heaters that basically look and function the same as a gas water heater but use electric elements ( like a hot plate) to heat the water.
This type has its own thermostat much like an electric oven.
The newest and most expensive model is a tank less water heater.
This option heats water directly without a storage tank.
Tankless water heaters use either electric or a gas element to heat the water as it is flowing.
With this option you will never be out of hot water and they are much more energy efficient.
Streamline plumbing can go over all your water heater options and make recommendations as to what is best for your home or business.
Call a Cerritos water heater specialists today.

Water Heater Pricing
Water heaters vary in price based on many things
Types of water heater
Access to the house
Gas lines and valves- do they need replacing
Water line connections
Contacting an experienced plumber is the best way to figure out how much water heater repair or replacement will cost.
Call a local Cerritos plumber like Streamline plumbing to come out and give you a free estimate or second opinion.
We can answer all your water heater questions.
In some cases your water heater might be under warranty.
Many warranties are offered at 5, 7, and 10 years.
We can let you know if your water heater is still under warranty and we may be able to do warranty work on your existing water heater.
Water heaters also need maintenance
Most should be serviced yearly.
This is the cause of most repair issues, that people don't think that water heaters need maintenance.
Streamline plumbing offers a yearly service for your water heater, call and schedule today.
If you need a replacement water heater we can recommend brands we know well that are more energy efficient than your old model.
A good plumber can even purchase the new one for you as part of the installation contract.
Why Streamline Plumbing in Cerritos
Family owned and operated business for over 25 years
Same day estimates and 2nd opinions
Water heater emergencies can be handled the same day
Licensed and Insured
Our staff is trained in the latest technology
Professional service