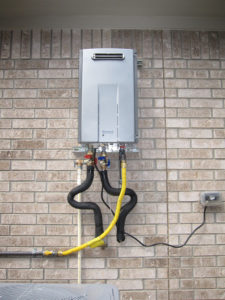 Tankless Water Heater In Cerritos
Everyone has had an old big tank water heater in their garage at some point. As they get older they might need expensive repair or to be replaced.
Maybe it's time to consider the new era of water heaters, a much smaller and more efficient model known as a tankless water heater.
Streamline plumbing is on the forefront of the latest plumbing technology including tankless water heaters.
Call us today for an evaluation in your Cerritos home or business and see if a tankless water heater is for you.
We can answer any questions.
Benefits of a tankless water heater
There are always benefits to upgrading to a newer technology in appliances including tankless water heaters.
Hot will stay hot- Since there is no holding tank you will have an endless supply of hot water at all times.
Clean, Fresh water-all the water is cycled through a filter so no water is left to sit in a tank where bacteria can grow.
Energy efficient- Like many newer appliances tankless water heaters are much more efficient. In some cases the newer tankless water heaters are 40% more energy efficient than the old large holding tank..
Tax benefits-being new and energy efficient can save you money on your electric bill but also can reap tax benefits like a $300 tax credit. Check with your gas and electric company to see what rebates are available.
More space in your garage-tankless water heaters are small in size and don't have a holding tank so theory takes up much less space.
Limited chances of flooding-has your water heater ever leaked? This happens all the time with older models and can cause major flooding damage to your home if not detected right away. Since there is no holding tank there is no held water to leak out and ruin your floors.
Call Streamline today for help in Cerritos with your tankless water heater options.

Buying a tankless water heater
We all know buying a new appliance can be downright daunting.
Streamline plumbing can help you navigate through all the manufacturers and help you decide what tankless water heater works best for your home or business.
We know and use all the famous brands including : Bosch, State ,Rheem, Bradford White and others.
We can help you purchase and install any new models in your Cerritos home or business.
Things to know before buying a tankless water heater
How many people live at your residence-this will determine the size of the water heater
What brand do you prefer-Streamline can help you with this since we are familiar with all the latest brands
Estimated energy efficiency-the manufacturer usually has these answers
Cost of unit over time on average
Length of warranty on a new unit -usually up to ten years depending on the model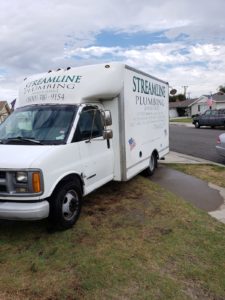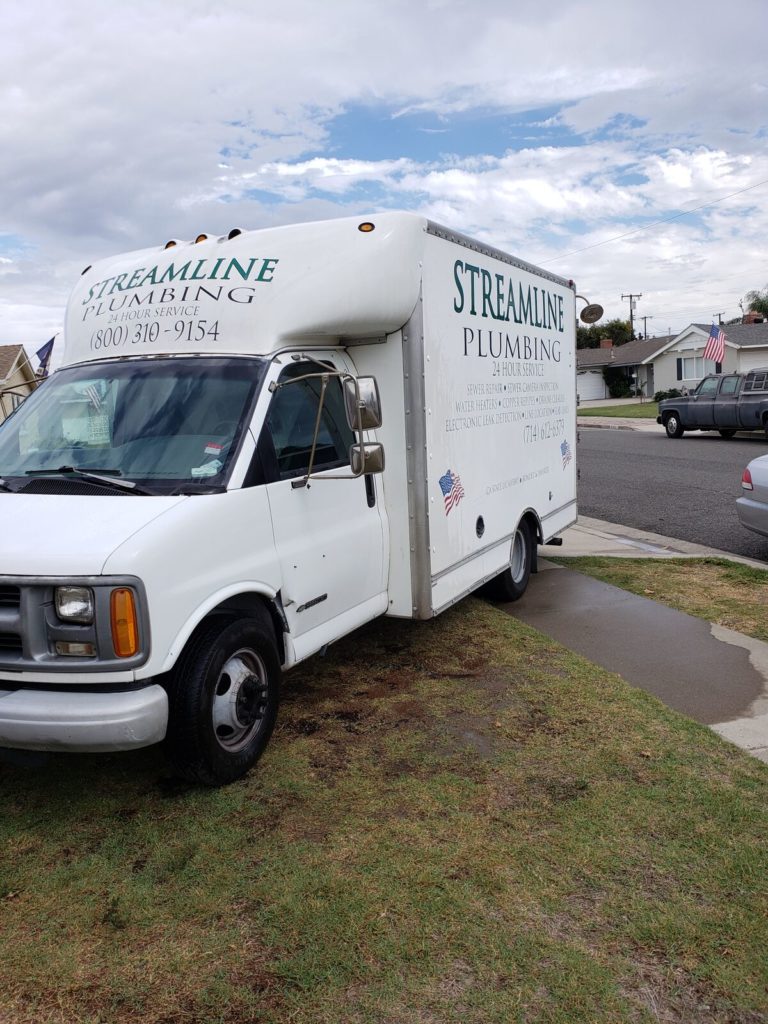 Tankless water heater repair and installation in Cerritos
Do you think it's time to replace that old, outdated water heater?
Then call Streamline plumbing today.
We are you Cerritos experts in tankless water heater repair and installation.
We will help you purchase and install all new tankless water heaters.
We will remove and dispose of your old tank system.
Tankless water heaters require maintenance to maintain them, like anything else.
Check the in-line screen for any debris-screen must be removed and cleaned regularly
Flush the tankless water heater-this needs to be done to avoid lime and scale build up
We offer a regular maintenance plan as well as any repair service needed.
We have been in business for over 25 years and are family owned and operated.
We offer free estimates and 2nd opinions on all services including tankless water heater repair and installation.
We offer fair and upfront pricing on all water heater services.