Cerritos Slab Leak Detection and Repair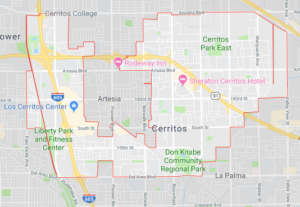 We always find the leak, even when others can't
A Father & Son owned company in OC
We are on time, all the time
Experts in Slab Leak Detection & Repair for over 25 years
We are a small outfit and able to give fair prices
Free 2nd opinions in Cerritos
Call Today For Fast And Friendly Service


What is a Slab Leak?
Slab Leaks are pressurized plumbing and pipe leaks which can occur beneath the concrete or slab within your Cerritos house.
These types of leaks can occur either at the hot line or the cold lines.
Slab leaks most often occur within the houses incoming water line, but sometimes are known to take place within sewer lines, but either way our skilled techs can fix the problem.
Both types of leaks can cause large amounts of damage to the foundation.
Signs Of a Slab Leak in Cerritos
crossing lines (hot water coming out of the cold side, vice versa)
low volume of hot water
High water bills
water on floors
mildew scent
if you notice water in the yard or in the house coming up from underneath the floor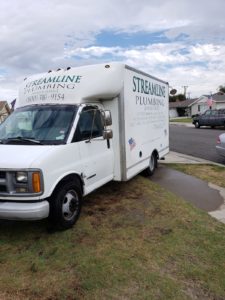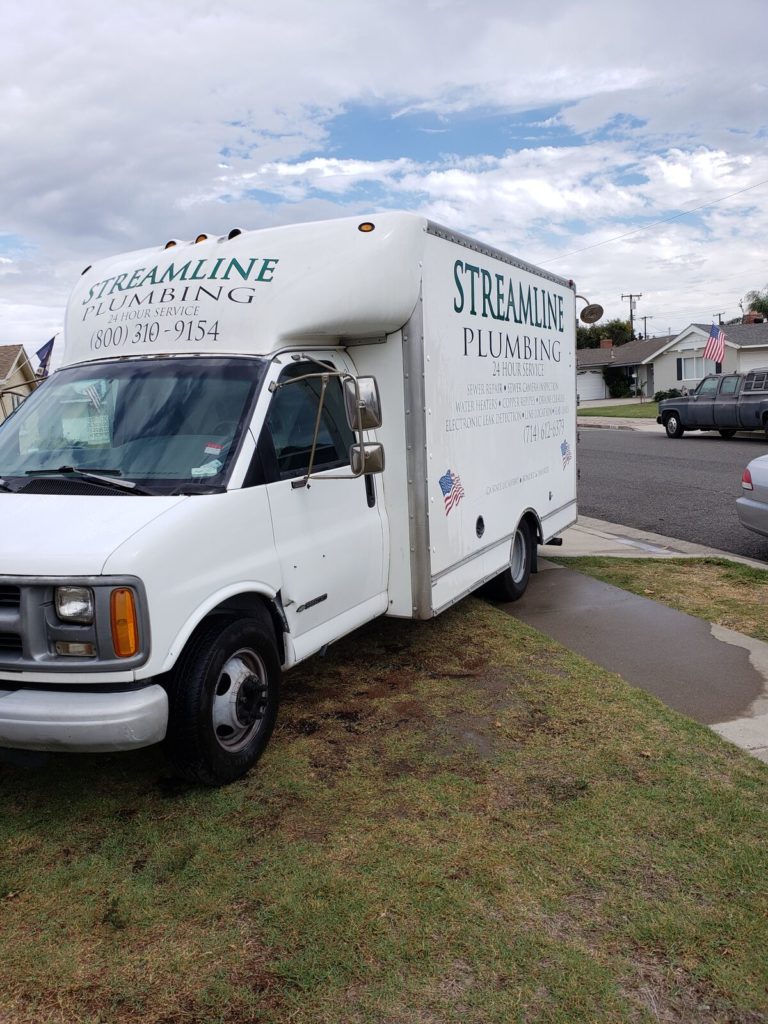 Hints For Hiring a Slab Leak Detection Expert
Breaking into a slab without positive confirmation of a leak location is not a good idea, and you should not let anyone dig up your property just to search for leaks.
Finding a slab leak requires a thorough process with technical expertise, and this is what Streamline Plumbing is well known for here in OC.
Locating these slab leaks properly requires modern tools such as electronic amplification equipment and electromagnetic pipeline locators that we are fully trained with.
Streamline Plumbing has top notch leak detection technicians who use our own non-invasive leak detection equipment to accurately find the leak to save time and money, while avoiding unnecessary property damage for our customers here in Cerritos.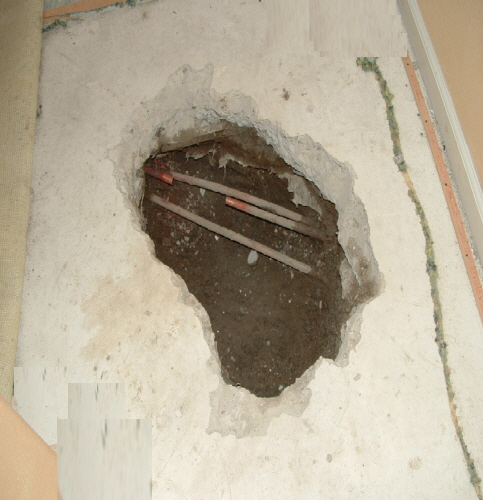 Rerouting For Slab Leak Repair:
To access the concrete slab requires digging through the concrete with a jack hammer, which of course can be costly and time consuming.
When Rerouting is a good option in Cerritos
When a slab leak repair is not possible or practical, then rerouting the pipes underneath the concrete slab might be best.
Dealing with multiple leaks in a pipe can make the repairs very difficult, and so just rerouting the pipes might be ideal.
How to reroute the pipes
Remember this type of piping job should be left to an experienced professional, like Streamline Plumbing.
It takes years of experience to know the best locations for the new piping, and we are experts in this even though we deal with all sewer and drain or plumbing issues.
Will Homeowners Insurance Cover a Slab Leak?
The short answer is maybe.
If they do cover it in your home inCerritos, there will be some qualifications, and only a claims adjuster for your company can tell you for sure.
You don't have any backyard insurance, you have homeowners insurance so a leak on your service line outside of the foundation is different.
On the bright side, if that is your actual leak problem, it is likely the least expensive kind of hidden underground leak to repair so call us today and we'll come out..
Call us for any type of plumbing repair in Cerritos, from a garbage disposal to clogged drains, etc.