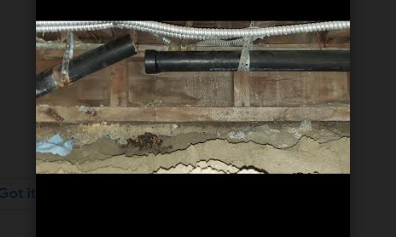 Burst Pipes Repair service in  Cerritos
Burst pipes are more common than you think. Even in California where the weather is mostly mild burst pipes can happen.
Burst pipes can happen at any time, you could have a pipe burst while you're not home .
You could have a burst pipe that you don't even know happened until you see the leaky water.
If you have a burst pipe of any kind call Streamline plumbing today.
We are Cerritos plumbing specialists for burst pipe repair or replacement.
Streamline is available for emergency burst pipe service in the Cerritos area.
Common Causes of Burst pipes
Pipes can burst for many reasons but there are few that we see more commonly.
Pipes not installed properly
Cold weather cause the pipes to freeze
Seals and joint failing
Severe Clogs can also cause a bust pipe
Weather is usually the biggest culprit, extreme cold and heat causes metal to expand and contract and eventually causes a break.
Seal and Joint areas of your plumbing are also highly susceptible to burst because they are not one piece they are welded pieces.
Anyone that owns a home, condo or business should have a yearly pipe inspection.
We offer yearly inspections of your pipes.
It's much easier and less expensive to repair a pipe than have it burst.
Streamline plumbing offers yearly inspections and even emergency services when your pipes burst.
Call Streamline today for all your plumbing needs.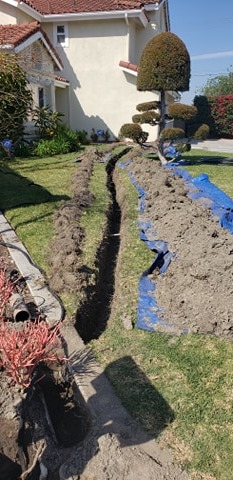 How to avoid having a pipe burst
There are a few ways to help prevent burst pipes from happening in your home.
Have an inspection of your older pipes by an experienced plumber like Streamline Plumbing
You can insulate your pipes with sleeves.
They work just like insulation for your house.
They offer a barrier from the weather to protect the metal pipes.
Leave water source on a little to allow water not to freeze in your pipes.
Call us today at Streamline plumbing and we can come inspect your pipes and give you some options to prevent pipes from bursting.

Streamline Plumbing for burst pipe repairs
We have been in business for over 25 years in Cerritos and Orange County
We are family owned and operated
Call today for a free estimate or 2nd opinion
We are trained in the latest technology, our techs are all licensed and insured
We are available for 24 hour emergency service
We are Cerritos' number one plumbing specialists for burst pipes