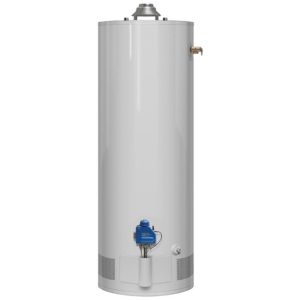 Anaheim Water Heater Repair & Installation
At some point or another (as an owner or renter) you've probably experienced a water heater that ran out of hot water..
This problem eventually happens to all of us living in a condo or house or apartment.
Eventually, every hot water heater needs to be  repaired or replaced.
Our hot water plumbers here in Anaheim are familiar with all makes and models, so you can rest assured that we can handle any problem your household might be having.
Don't let a leaking water heater become a much bigger plumbing problem.
You can call us today to get answers to any questions you have about pricing, options, etc.
Be Smart
One rule of thumb to live by regarding water heaters is  –
Don't spend more than 50% of the cost of a hot water heater on fixing that older model – bad investment.
Contact Streamline Plumbing for a Free 2nd opinion on repairing your water heater.

Why Contact Streamline Plumbing Anaheim
Affordable pricing
Family owned business
Professional Service
Modern technology and material
Same day service on water heater emergencies
No hidden costs – know your charges upfront
Licensed / insured
Over 25 years of experience
Types Of Water Heaters
Anaheim has a lot of older homes and apartments, condos etc.
The majority of these older dwellings will typically have the older conventional storage gas water heater in their homes.
Slowly residents in Anaheim have migrated towards the electric-powered storage water heater or tankless water heaters.
On average, the gas water heater has a reservoir or tank holding from 20 – 90 gallons of water.
Newer Models
It is true that electric water heaters have storage tanks which provide hot water very similar to gas versions.
But these models will heat water using two electric elements, each having its own thermostat (for greater convenience).
In turn, the tankless water heater will cost quite a bit more than either the gas or electric models.
On the flip side, the efficiency advantage on the tankless models promise almost a 40% energy savings.
If you have 3 people showering in the house at the same time, it could overwhelm a tankless water heater, so every household is different and needs to plan accordingly before buying a new water heater.
The new solar water heaters are powered using free energy from the sun, great for sunny Anaheim.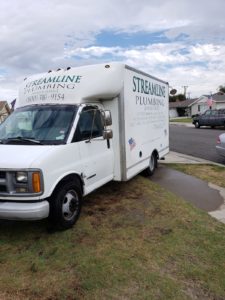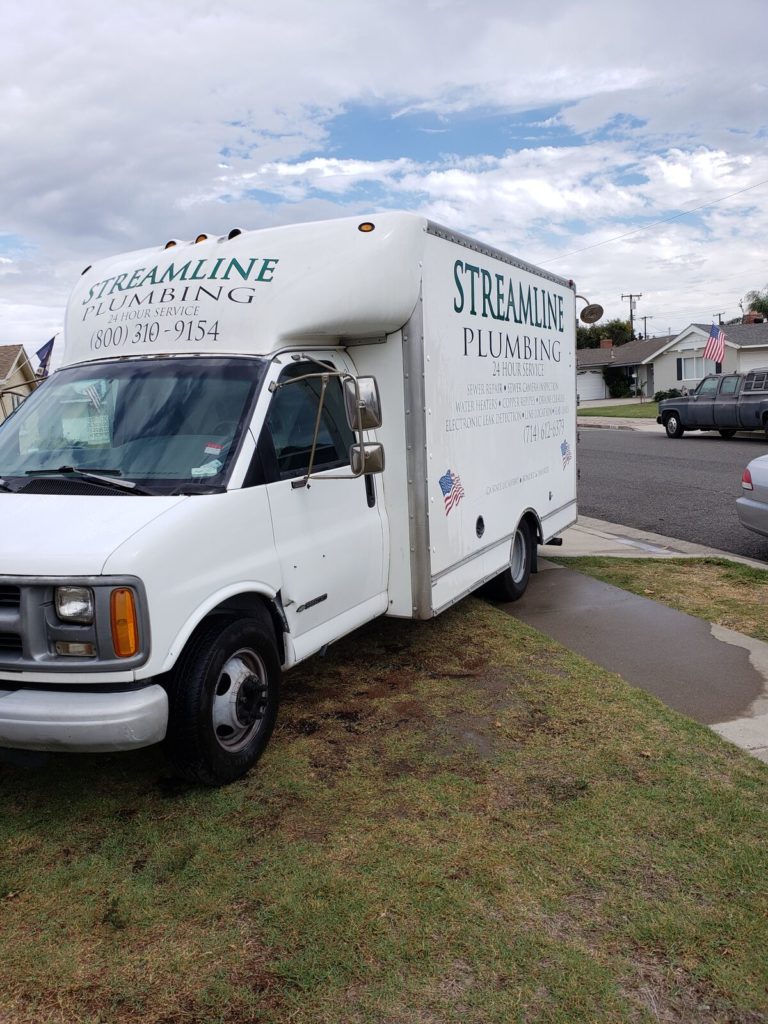 Water Heater Prices
Water heater prices vary greatly for a lot of reasons =
the water line connections
valves
venting options
gas line accessibility
strapping requirements
access points in the house
size and model of water heater
Streamline Plumbing takes great pride in our 5 star reputation in Anaheim.
Our plumbing techs don't charge our customers $9000 for a $400 job.
Our company is family owned and continues to operate as such after 25 years.
A "blind" quote on the phone is vague, so schedule an appointment for us to come out.
Water Heater Warranty
Always look into warranties and how they benefit you.
Most water heaters have a warranty of five, seven or ten years.
Although both gas and electric water heaters are much better than they used to be- a blessing for the homeowner.
Recent studies prove how high efficiency water heaters  use 10 to 50 percent less energy than the older standard equipment.
Another helpful hint is to look for the Energy Star® symbol to support "green living".
And like any plumbing equipment, upkeep is key.
Hot water heaters should be flushed and or inspected annually by a qualified plumbing contractor.
We also offer this service is you need an inspection.