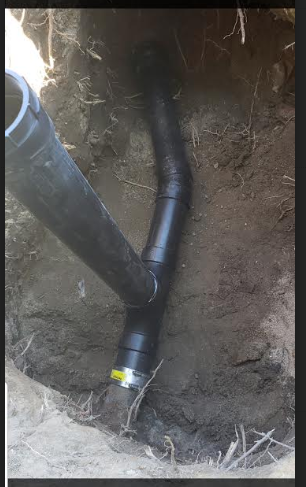 Aliso Viejo Sewer Repair plumbers
Eventually if you are a business or homeowner in Aliso Viejo you will need sewer repair of some form.
Like most things we don't see we don't really think about sewer repair until we need it .
Sewer repairs should only be done by a plumbing professional, don't try and repair a broken sewer line on your own you may end up doing more harm than good.
Always call a plumber if you think you need sewer repair.
If you are a renter call your landlord to call a plumber.
If you're a business or homeowner call Streamline today for a sewer line repair estimate free of charge.
There are many reasons for sewer repair or replacement.
We have been in business for over 25 years in Aliso Viejo and have seen every example of broken or damaged sewer lines and the causes call today.

Aliso Viejo Sewer Repair Cost
A sewer repair or replacement can vary in cost depending on the severity of the problem.
We won't know until we can get in there and get a good look at the sewer line that is damaged as to what the cost will be.
Always get a second opinion, never just agree to pay the first bid from a plumber unless it's an absolute emergency.
Streamline is proud to offer upfront pricing with no hidden fees.
If we quote you $1000 then that is what the bill will be period.
Call us today for answers or to schedule a free estimate for sewer repair.
What we offer for plumbing sewer repair needs:
No additional charges for emergency services
Call us 7 days a week in Aliso Viejo or Orange County
Free estimates and 2nd Opinions
Expert trained staff with the latest technology
25 years as a family operated business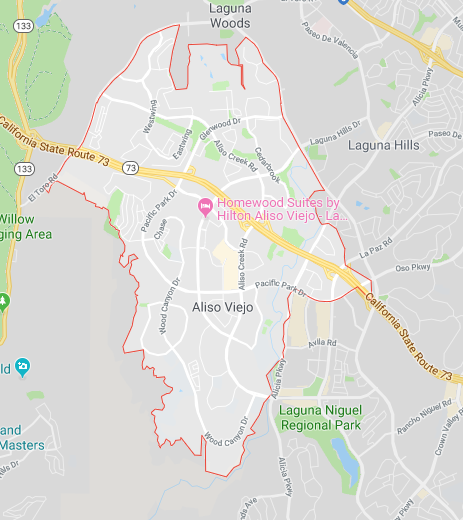 Reasons Sewer Lines Needs to be repaired in Aliso Viejo
We know it's a real pain to have to deal with plumbing issues but you need to handle them before they get worse.
If you notice that your drainage is slowing down, call Streamline plumbing right away.
We can provide same day service for a free estimate to check out your sewer lines.
Sewer lines break or stop working for many reasons including:
Random objects that end up in the lines
Extreme temperature
General Deterioration due to age of the pipes that causes buckling or breaking
Ground shifts including earthquakes
Poor installation
Tree root penetration
Tree roots are evil
As trees grow up the roots grow out underground looking for more water sources as they get bigger.
Tree roots will grow in and around your sewer lines to get at the water.
Tree roots can break down the sturdiest pipes including concrete and PVC pipes.
This is not uncommon but needs to be handled by a professional plumber because if not handled the right way the tree roots could collapse your whole sewer line system.
Don't just let any plumber dig up your yard to find the sewer line clog or breakage.
Streamline plumbing offers video sewer inspection this way we can pinpoint the exact area of the sewer line disturbance so we can minimize the disruption of your house or business.
We may even be able to fix the sewer line with a hydro jetting procedure that sends a high pressure water wash through the sewer lines to clear out any debris.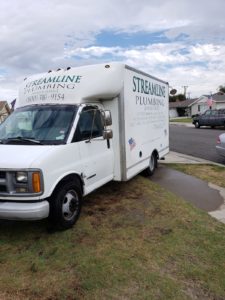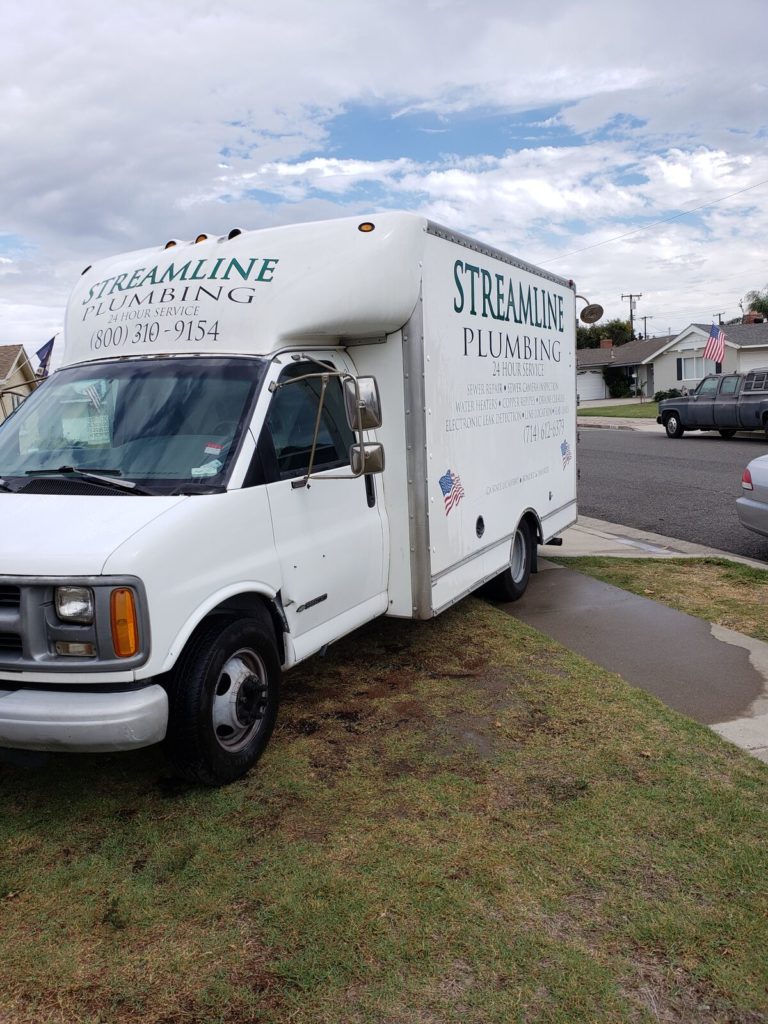 Sewer line replacement in Aliso Viejo
As we stated we use video inspection to see inside the sewer line , we also use a radio transmitter for enhanced knowledge of your sewer line problem.
Sometimes it's less expensive or less invasive to replace an old deteriorating sewer line.
If your pipes are broken then you need to replace that section of line.
This requires a small backhoe to dig a hole in the area to be replaced. We dig a hole and pull out the rotted section of pipe and replace it with new.
Trenchless Sewer Repair
The latest technology in sewer line repair is trenchless sewer repair.
This is great if you have landscaping since it involves very little disruption to your yard.
Trenchless sewer repair is basically 2 scenarios
A pipe burst and a new section of pipe is pulled through the old to replace the burst section.
Fiberglass is placed inside the faulty or damaged pipe to line the inside and seal any damage.
Trenchless sewer repair is more costly for Aliso Viejo homeowners but it is a more advanced procedure.
Streamline plumbing is trained in all aspects of trenchless sewer line repair.
Call us today to answer your sewer line questions.