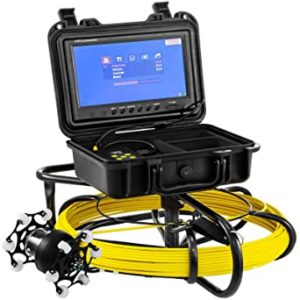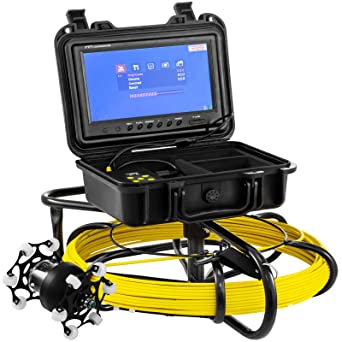 Aliso Viejo Sewer Camera Inspection
Streamline offers the latest technology in plumbing services in Aliso Viejo.
Sewer Camera Inspection is a great new tool for plumbers to find leaks, damaged pipes, broken pipes, clogs, and tree root problems.
Sewer or waterline blockages can occur deep below the ground and you might not even know it's happening until it's so late.
If you notice your drainage is slower or is starting to back up you might have a deep sewer pipe blockage.
In the old days a plumber would just come out and dig up the sewer line or cut a hole in the wall to reach the waterline..
However today we have advanced and have Sewer Camera Inspection.
This technology uses small cameras attached to a video monitor that are placed down the sewer pipe to find out exactly where your clog, leak or breakage is.
This saves a lot of time and money for homeowners and businesses in Aliso Viejo.
So if another plumber told you that you need a new sewer line, always get a 2nd opinion with a sewer line camera inspection.
Call Streamline to set up an appointment.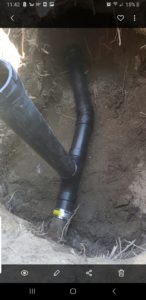 Sewer Camera Inspection Exposes Problems
Sewer Camera Inspection exposes many problems not seen.
Sewer Camera Inspection also is pinpoint accurate as to where the problem is located and this minimizes the disturbance of your yard or house.
Some of the problems Sewer Camera Inspection exposes are:
Root Intrusion- When trees grow up the roots grow out. Roots grow in and around water and sewer lines because they offer a water source.
Fixing root intrusion should only be done by an experienced plumber and can involve a process called hydro jetting.
Cracked or Collapsed pipes- cracked pipes usually just happens over time.
You might need to replace a section or pipe, not the whole thing.
You might get away with Trenchless sewer line repair.
This requires no digging up of the yard.
Offset Pipe- sewer lines are misaligned when the ground shifts for example in an earthquake.
Pipes can be realigned if the section doesn't need replacement
Broken Sewer line- Broken sewer lines don't happen that often and are often caused by some construction or another utility company.
We offer maintenance repair service and will document all the work we do.
Same Day Video Camera Inspection
Streamline offers same day service on most plumbing services including Sewer Camera Repair.
We offer same day emergency service too in the unlikely scenario that you have a plumbing emergency.
Older homes in Aliso Viejo are likely to have more plumbing problems.
We are just a phone call away for immediate service.
Sewer line repairs can't wait and can have much bigger problems fixed right away.
A sewer line backup is not something anyone wants in their neighborhood.

What does sewer line inspection cost
Like other services sewer line inspection can vary in price based on many factors.
Age of the home or business
How bad is the damage
Is cleaning or hydro jetting an option
Do you need to replace your sewer line or a section
Sewer Camera Inspection can help homeowners solve underground sewer line issues before they become real problems.
Fixing or replacing a section of sewer line is much more cost effective than replacing the whole thing.
We offer free estimates and come out and just do an inspection so you know where you're at.
Our friendly staff is trained with the latest camera equipment.
Streamline Plumbing Sewer Camera Inspection
Over 25 years of experience
Highly skilled and trained plumbers
We do sewer camera inspection in Aliso Viejo and all of Orange County
We guarantee all of our work
Free estimates and 2nd opinions
No extra charge for an emergency service call